Hello guys! I'm sorry for the short absence again. I started a new job again where I will hopefully settle down for now, so I'm hoping I'll be able to get on a fitting schedule for reading and blogging and still having a social life, and until then, please bear with me! Anyways, as you may or may not know, the Bout of Books 14.0 readathon starts today! If you don't know, I'll link the official and the sign up page here, so definitely check it out if you're interested!
1. 1984 by George Orwell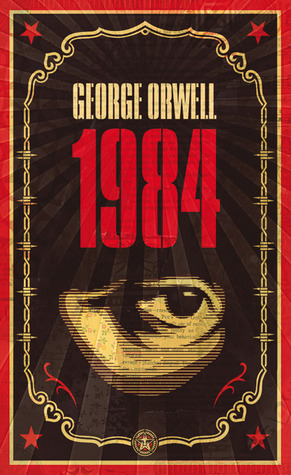 As you may know, I wanted to read this book this month, and I've already started it. This morning, I was 111 pages into it, and now I'm on page 237. I'm hoping I'll be able to finish this today! It is, as most classic, really dense, and I'm actually getting kinda slumpy. So we'll see, I definitely don't want another huge reading slump again!
2. Unravel Me by Tahereh Mafi
I read the first book in this series not too long ago and I was definitely intrigued. I had a few problems with the writing style, but I'm hoping I can look past that because there is so much action and interesting scenes in this series. And why do everybody love Warner? I'm just so intrigued.
3. The Heart of Betrayal by Mary E. Pearson
I just have no reason for not having read this yet. I mean, the previous book in this series ended on such a high note, just building up the whole world for this next book, and I need to read it. I just have to.
And that is it! I'm obviously hoping I'll be able to read a lot more than this, but starting a new job and all that, I just don't want to put too much pressure on myself to read because that will just put me in a reading slump! If I manage to get through all three of these books, I'll definitely be happy with myself. Will you be joining in the readathon, and if you are, what will you be reading? What do you feel about the books I mentioned?
Thank you for reading, and I hope you enjoyed! 🙂